The Titles: fille et père
Asbury Park: A Century of Change 1920-2020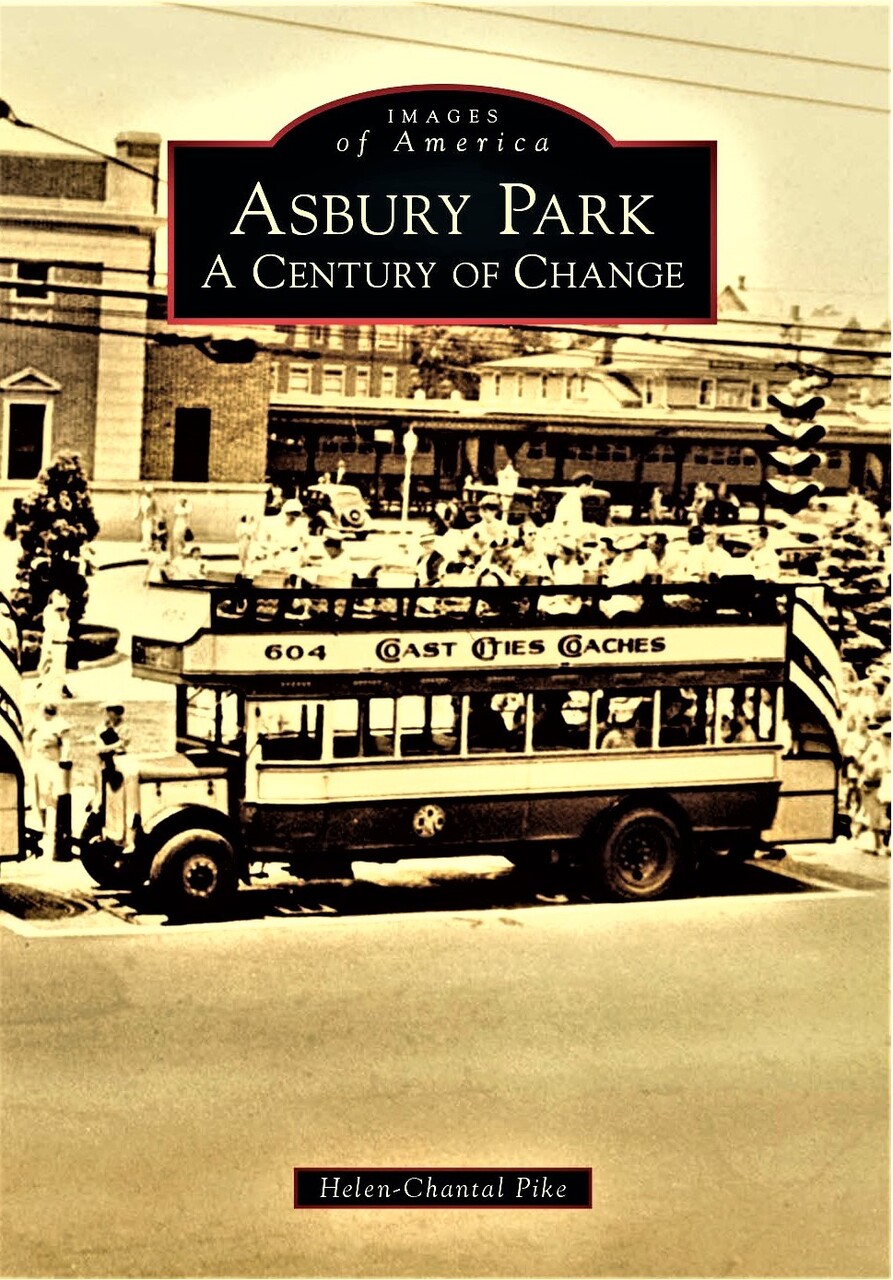 Intro
In the decades following the end of World War I in 1918, Asbury Park regains its momentum as a popular – and expanding – residential resort on the Atlantic coast. Officially incorporated in 1871, Asbury Park offers a lot to travelers searching for a seaside destination to refresh their hard-working sensibilities. To young families looking to put down roots, the lure of an up-and-coming coastal community mid-way between New York and Philadelphia is undeniable.
From the Roaring '20s, through women's suffrage, Prohibition, the Great Depression, World II and the suburbanization of Monmouth County farmland, this city-by-the-sea experiences a series economic cycles fueled in no small part by the rivalry between rail travel and personal vehicles that change its carefully thought-out, 19th century landscape.
The last undeveloped parcel of land west of Main Street, north of Asbury Avenue and overlooking Deal Lake changes dramatically in the new century. Early newspaper accounts described an idyllic forest, attractive for summer camping. But as more all-season residents move in, the natural resource is turned into construction lumber and heating fuel. The most notable change occurs with the building of a million-dollar high school and football stadium overlooking the lakefront. Its finished construction in 1926 moves this important civic function from its original, and cramped, east side location on Bond Street, to a more spacious and modern campus west of Main where most of Asbury Park's year-round, working families are living.
As the 21st century rolls on, new changes are in store – none more dramatic than the lifting of a decades' long development embargo of its prized oceanfront. Real estate development – both commercial and civic – start building a new look for Asbury Park.
In an ironic echo of founder James A. Bradley's early strategy of placing historical relics on the waterfront, Asbury Park's history is found all over this jewel of a city...
From the June 24, 2021 launch of "Asbury Park: A Century of Change 1920-2020"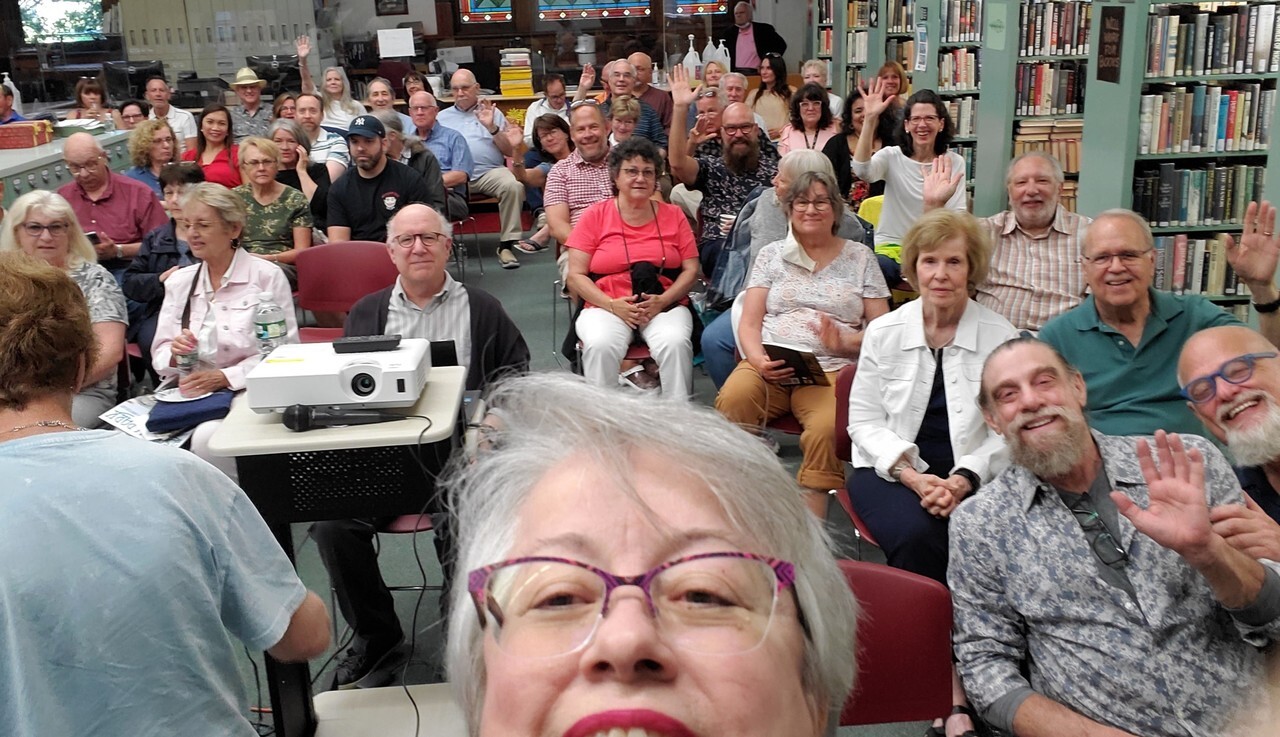 First self-published in softcover in 1959, Spiked Boots has experienced four different editions, including the current one by The Countryman Press. It served as the basis for Bob Pike's best known and longest running book on the glory days of the New England logging industry, Tall Trees, Tough Men. The 1999 edition includes a foreword written by his daughter, Helen-Chantal Pike.


In this robust, informal book published by W.W. Norton in 1967, Robert E. Pike relates the genesis, apogee, and extinction of a unique breed of men - the New England loggers and river drivers. Working with their axes and peaveys through Maine, New Hampshire, and Vermont, they contributed mightily and colorfully to the development of the United States.
Millions the world over have vacationed in New Jersey, earning the bragging rights to say they know who put the first light bulbs in Lady Liberty's torch…what woman cultivated the first edible blueberries....where NBC-TV got its start...why a dentist invented grape juice...and which communities were stops on the Underground Railroad. Now you can, too!
Winner of the New Jersey Studies Academic Alliance 2002 Author's Award
Before Bruce Springsteen picked up a guitar; before Danny DeVito drove a taxi; before Jack Nicholson flew over the cuckoo's nest, Asbury Park, New Jersey was a seashore Shangri-La filled with shimmering odes to civic greatness, world-renowned baby parades, temples of retail and atmospheric palaces…
or was it?
Winner of the New Jersey Studies Academic Alliance 2005 Author's Award
1st paperback edition: April 2007
Mecca of musicians and city with a rock and roll heart, Asbury Park is the launch venue of a new book which spotlights the core music traditions that have shaped this residential resort for three centuries. Asbury Park: Where Music Lives is a series of illustrated essays from noted Shore performers about the musical genres they know best: gospel, blues, ragtime, jazz, opera, musical theater, classical, folk, old-school rock, and the unique "sound of Asbury Park" known as S.O.A.P. Also included are two essays about the newest music traditions that reflect a growing Latin and Caribbean culture in the city. "Their lyrics and rhythms are part of our collective soul," writes award-winning author Helen-Chantal Pike who edited the anthology and contributed an essay on classical music. "In Asbury Park are the sounds of America."

Five titles that reunite people with their hometowns while inviting visitors to tour a community:
Asbury Park: A Century of Change 1920-2020; 2021
Eatontown Township and Fort Monmouth, 1995;
West Long Branch: The Town, 1996;
Asbury Park: Founding History, 1997;
West Long Branch Revisited: The Country Estates, 2007.
Florentine explorer Giovanni da Verrazano got it right in 1524 – what would become New Jersey represented unlimited opportunity. Yet he could not have foreseen the explosive diversity and wealth that would unfold in the Garden State in the centuries to come. Inspired equally by worldwide investment and home-grown ingenuity, successive waves of discovery broke new ground in medicine, agriculture, communications, higher-education research, and even the arts and entertainment.

Author Helen Chantal Pike takes readers on a fascinating trek through nearly 500 years of unparalleled innovation that continues to tap the state's enormous range of natural and intellectual abundance.

The ubiquitous light bulb, organic cures for life-threatening diseases, far-reaching satellite technology, and the lead role in the country's burgeoning green movement: the Garden State's record of high achievement is beyond compare in its scope and breadth. Solutions to the humankind's most urgent challenges are generated here by the world's foremost thinkers who are attracted not only by the prospect of working with their peers, but also by the resources offered them.

The state's two port cities put New Jersey in the vanguard of inter-model transportation logistics. Point of fact: As the nation's most strategic crossroads location, New Jersey offers unrivaled access to influential foreign and domestic economies as well as to leading financial and consumer markets. Its commitment to surface and air transportation is unequivocal.

Blessed with a temperate climate, defined by two rivers, buffered by two bays and the Appalachian Trail, and fronting an extensive ocean coastline, the Garden State offers a superb environment in which to work and live. Executives from multi-national corporations find the lifestyle rewarding, the educational systems outstanding, the cultural offerings at once cosmopolitan and original, and access to health care superlative.

Available for bulk purchase from Cherbo Publishing: 1-818-783-0040 ext. 27 OR for single purchase from Amazon.com.
Doors of unexpected opportunity swing open just as women get the right to vote and the ax of Prohibition falls. From a beginning in Cork, Ireland, to the burgeoning social class of New Jersey's Oranges, to a rum-running conclusion in Atlantic City, Kitty Dodd sets in motion events that will affect the family's fortune for generations to come.
Multiple-intellgence math problems, reading of history, journal writing, drawing for the fronts of postcards (plus inscribing a quick note on the back!), a county-by-county puzzle, plus projects that help children build skills they need while boosting what they know about their home state.

Paired with A Postcard Tour of the Garden State, both books are ideal gifts for newcomers to New Jersey or for those nostalgic about the way it used to be.